Getting materials and products across your facility, off of trucks, or onto storage takes various methods. Occasionally it will involve using a support structure that can safely manage the load. These devices spread the weight out evenly or allow you to lift multiple items at a time.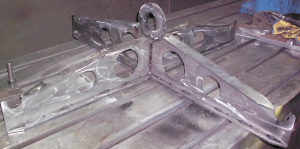 The unit shown here is a bag lifter. It lifts a single 1,000 lb. bag of dry product manufactured at the facility and allows them to quickly move them to a waiting fork lift.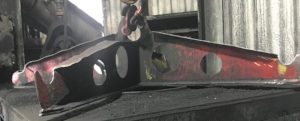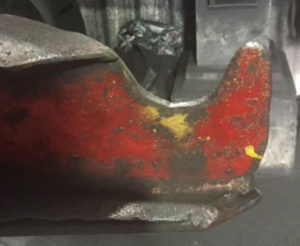 The original unit was worn and in the redesign, we took the opportunity to reinforce the lifting eye with additional material.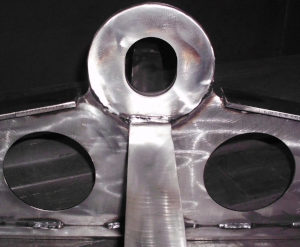 Often, such lifting devices have to be load rated. The design will be reviewed by an engineering firm and the final unit structurally tested. At that point, a placard will be placed on the unit noting its load limit.

Here you can follow the job as it moves through the shop. From reverse engineering the original unit, to receiving the parts from the metal shop. Next we lay out and inspect the components. The tack-up process happens and then final welding. A coat of safety yellow (you really want to see anything that is lifted from a crane) is applied.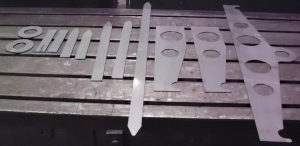 This sturdy, reinforced bag lifter will provide many years of dependable service. That's the goal of the products we provide at Riggs. They're the best parts and components in your shop.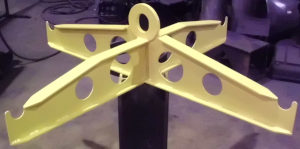 Those parts, much like Riggs Machine & Fabricating, are the ones you can count on for dependability.
---
Riggs Machine & Fabricating – Serving industry in KY, OH and WV for over 45 years!