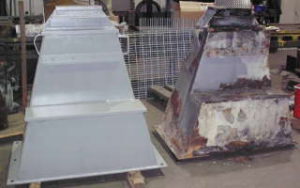 There's a reason for the fabricating in Riggs Machine & Fabricating. Here's a perfect example. A client has an older machinery pedestal in very poor condition and needs a new assembly. There are, of course, no design drawings for the item, but luckily we can bring it to our shop.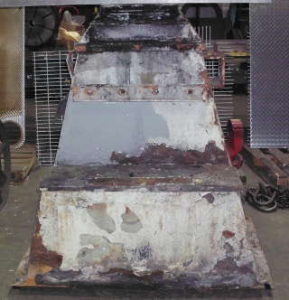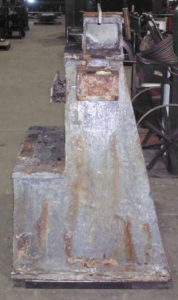 First we make hand sketches of the unit. We review the original design to see if there were any structural defects that should be improved or any new features that the client would like to have implemented in the current design.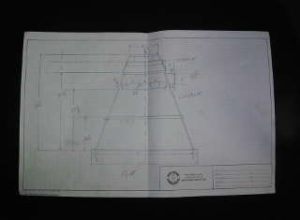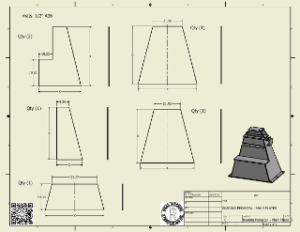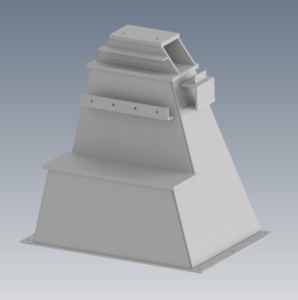 Next, these sketches are converted to CAD drawings and then 3D models are created for fit-up and testing. It's much faster (and cheaper) to test a new design in 3D than it is after cutting 1/2" thick plates. When we are satisfied with the design, the files are sent out to have plates cut.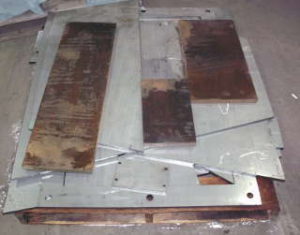 This is what we get back from the waterjet cutters (Swift Manufacturing), nice pallet of loose parts. Now fabrication begins. If the designers did their work properly, the welders job should go smoothly.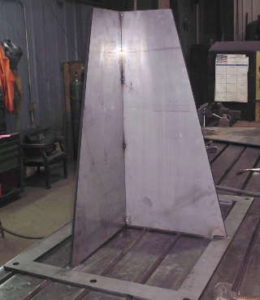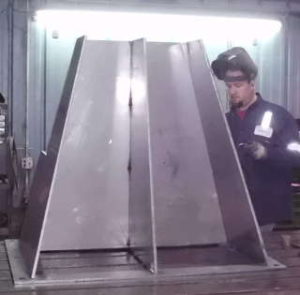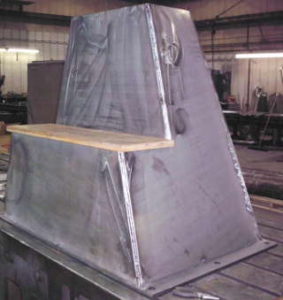 And here we have the final assembly. From hand sketches to CAD to 3D models to cut parts to fabrication in less time than it takes some companies to return your call.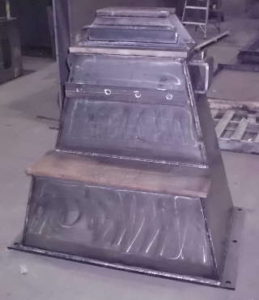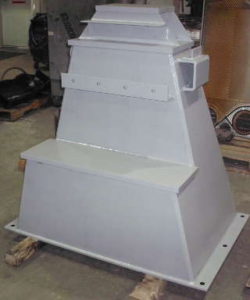 ---
Riggs Machine & Fabricating – Serving industry in KY, OH and WV for over 45 years!