"When a Simple (traffic) Cone Won't Do"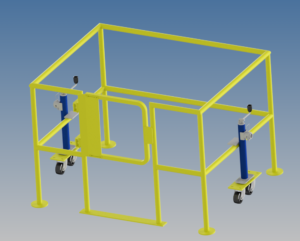 There are several solutions to protecting workers and areas vulnerable to hazards like pedestrian and industrial traffic.
Some companies throw out a few cones, maybe even adding a flag or two for visibility. Then there's the flimsy plastic folding barriers you might have seen around an out-of-service restroom at the mall.
But these solutions are not suitable for industrial environments. They don't offer any real protection. They're just one step up from wishful thinking.
Riggs Machine would like to suggest a better solution: the Mobile Safety Barrier.
This item protects the area around workers while in underground accesses such as manholes and maintenance openings or above ground on ladders.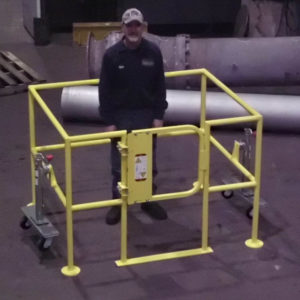 Highly Visible – can be see by those walking around the area and in vehicles and forklifts.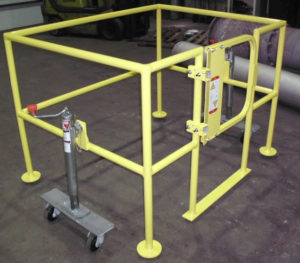 Due to its sturdy design, it will not fold or buckle in high winds or bad weather. Can be bumped and still remain in position. It's solid metal frame can withstand the harsh plant environment. Unlike plastic units, it can be painted any color or modified if necessary.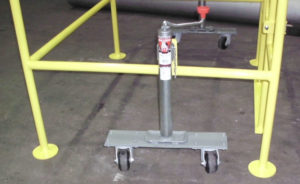 The Mobile Safety Barrier positions easily on heavy duty casters and can be loaded on a flatbed for quick offsite setup.
This convenient, sturdy, mobile, highly visible unit increases safety in your facility.
---
Riggs Machine & Fabricating – Serving industry in KY, OH and WV for over 45 years!