SHIM – A washer or thin strip of metal used to align parts, make them fit or reduce wear.

These, sometimes extremely slender, strips of metal are very crucial in industrial operations. From getting a pump to line up perfectly or to make a surface level, a shim must be exact.

Shims come in a variety of materials, but most commonly from metals such as carbon steel, brass and stainless steel. And they also vary greatly in their thickness from up to 1/4" thick and down to .001 thick (imagine an industrial foil).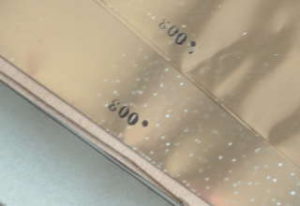 And the tolerances they must hold are key to their functionality. They cannot deviate across the surface, their dimensions must be held.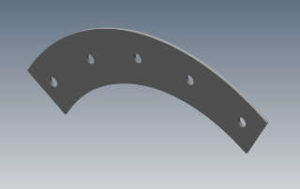 Often industrial shims come in sets of varying thicknesses. They can be added individually to get the final adjustments perfect.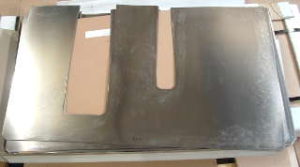 They also come in many different shapes, often having to be custom designed to fit around existing bolt holes and other features. We like to add the small hand holds (show below) to make installation and adjustment easier.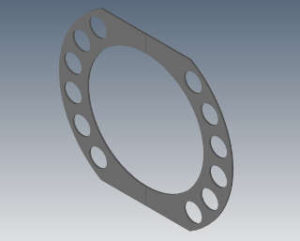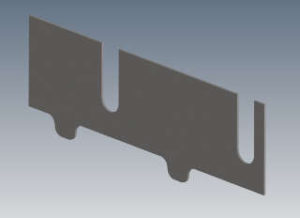 At Riggs Machine and Fabricating we understand Industrial Shims and their importance in setup, maintenance and repairs. We understand the tolerances and design elements that separate a shim from a strip of metal. Yes, there is a difference. If the shop you are working with now doesn't agree with that, then you are working with the wrong place. Time to call Riggs Machine.
---
Riggs Machine & Fabricating – Serving industry in KY, OH and WV for over 45 years!