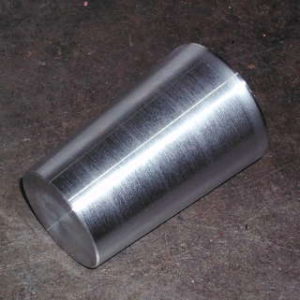 Used during repairs and outages, this simple looking device becomes a necessity. The Tube Plug is hammered or welded into the open section of pipes in boilers and heat exchangers. They plug the end of the pipe to either stop the flow of steam or coolant. If the plug's seal is not tight the coolant can seep into the material and contaminate it.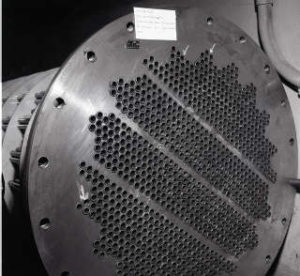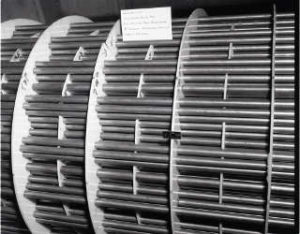 What makes this seemingly basic item so important are a few factors. First, its fit must be right. Sure they are tapered, but they must fit without damaging the existing pipe or sliding too far in. Also, the material specifications for Tube Plugs can vary greatly. While some plugs can be made out a carbon steel like 1018, other plugs must match the existing pipe section (i.e. A350 with more carbon content) or even stainless steel, nickle or other metals. If the wrong type of metal is used, it could lead to corrosion, rust, leaks or a possible reaction with existing materials in the system.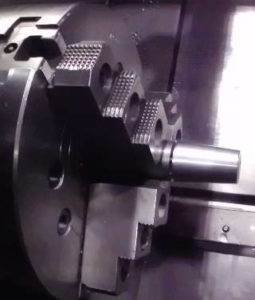 Even the machining isn't always as simple as it may seem. Bar stock in not always available in a size close to what the job requires or the material type needed is only available as plate. In that case, a plug larger than the finished size would be cut from the plate and then turned turn by hand on a lathe. Time consuming, yes, but necessary for a professional fit.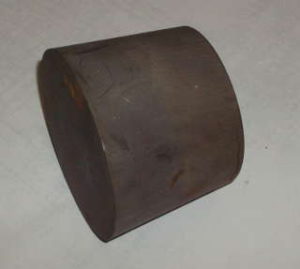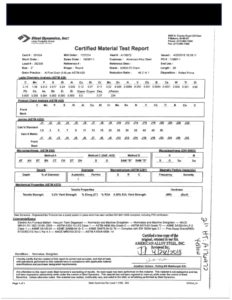 At Riggs Machine & Fabricating, we not only have the experience, but we ask the questions to make sure the job is done right, the first time. Don't trust those supposed simple jobs to just any shop. Call Riggs first for the dependability and quality your facility demands.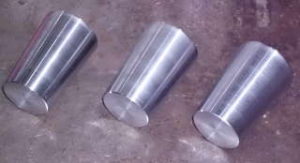 *(Morton, John, 2 Electrolyte Heat Exchanger Tube Bundles in the 8×6 Foot Wind Tunnel, 1975) – http://catalog.archives.gov
---
Riggs Machine & Fabricating – Serving industry in KY, OH and WV for over 45 years!