And boy do they!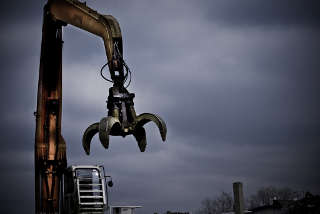 You may be familiar with the design, it has been used for years from junk yards to the toy dispenser in the mall arcade. The reason is simple, they work. The four finger design can lift almost anything. This is very handy in a scrap yard when you never know what is coming in next or the condition an item may be in.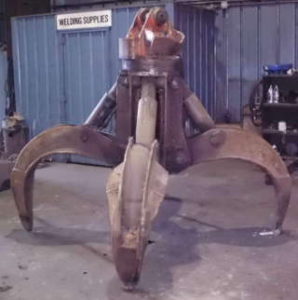 This set is from a metal yard and they are abused on a daily basis. They pull scrap from rail cars and trucks all day and drop it into awaiting shredders and barges.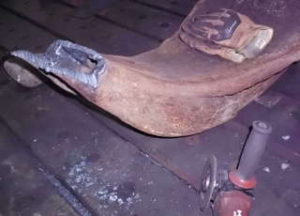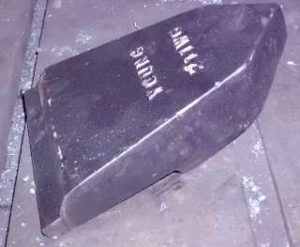 To extend the life of the hooks, the ends are cut off and new tips are welded on. All four "fingers" are replaced at the same time to keep balance and even wear of the unit. The key is making sure all four tips line up and meet in the center of the unit, ensuring maximum performance. Not an easy task on such a large and unwieldy assembly.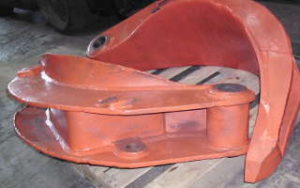 Here they are, ready for assembly on the unit. Soon they will be helping in the cycle of converting scrap into metal that will go back to the steel mills to make new products.