The Auger Conveyor uses a rotating helical screw blade to move materials along its length. This unit moves abrasive materials from hopper to hopper then to bagging.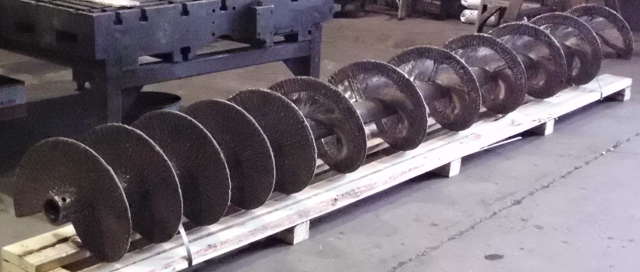 Notice how the abrasive material has worn down the blades. Also, material is sticking to the untreated blades. Material slides over the smaller, worn out blades making the conveyor ineffective. Jobs take longer and costs rise quickly.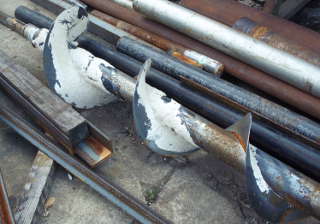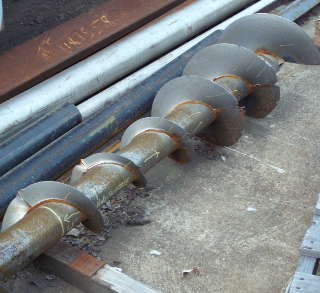 This new unit has Hardfacing Wire (Lincore 55) welded to the blades to reinforce them and add durability. This surface resists sliding wear and mild abrasion. These new blades will have a longer service life.