Built by Steen Cannons & Ordnance Works of Ashland, KY, (http://steencannons.com/) this is the test firing of a model 1841 field gun cannon. Riggs Machine milled and turned the cannon from a raw casting. This particular model is made out of cast iron. Steen did a beautiful job with the final assembly.
Here is the unit out of the horizontal mill after getting the trunnions machined. It is ready for the CNC lathe.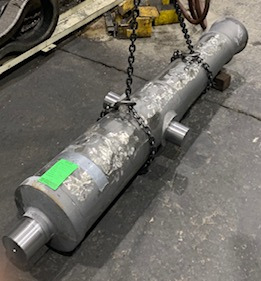 It's been very exciting working with Steen. They do excellent work and we hope to continue our relationship with them. We never know what type of jobs will hit the shop, but these cannons have been some of our favorites!
---
Riggs Machine & Fabricating – Serving industry in KY, OH and WV for over 45 years!