Here are some newly machined explosion-proof hatches for pyrite ducts.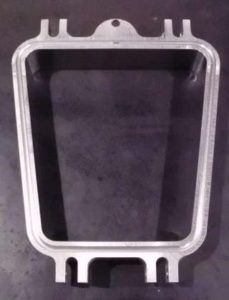 In preparing coal for energy production, pyrite, a sulfide that contributes to air pollution and acid rain, is removed before burning. The separated pyrite is forced through ducts to waiting hoppers using high pressure fans. These ducts have negative pressure in them. If a chunk of pyrite gets stuck in a hopper then unit has to be shut down and the duct removed from the unit to be cleaned.
With the addition of these hatches, if a chunk of pyrite gets stuck in the hopper, it is only a temporary shut down while the hatch is opened and the material is washed out. Once the hatch is sealed, the unit is quickly brought back on-line.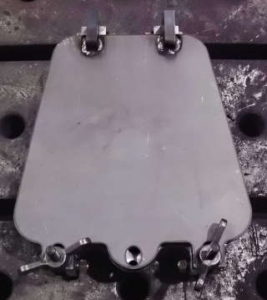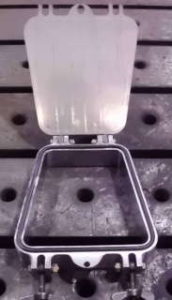 These hatches have also been used as inspection doors on gearboxes, giving quick access to the internals for routine maintenance or adjustments. The locking tab on the hatches also helps keep the unit secure.