When a valve handle is not readily accessible, or the distance for proper operation is too great, a Handwheel Extension might be the solution.

Once affixed to the existing valve, workers have quick, ready and safe access to the controls when need arises.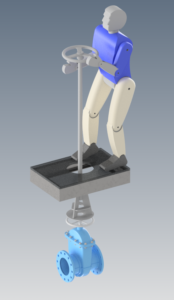 Shown above, an inaccessible gate valve is below a platform. With a bolt-on Handwheel Extension, a worker on top of the platform now has convenient, safe access within reach and can operate the valve freely (without the need of ladders or rigging).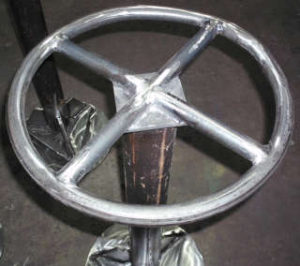 Also, by increasing the diameter of the handle on the Handwheel Extension, the valve may be easier to operate than it may have been with its original smaller handle.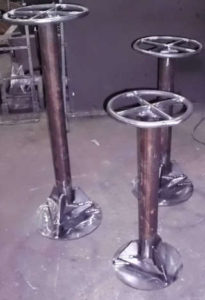 These Handwheel Extensions are custom designed based on the valve size and distance from the valve to the operator's control location.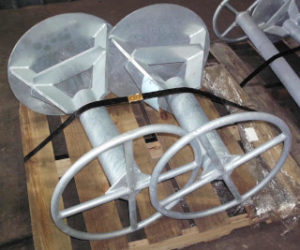 Handwheel Extensions are often galvanized to help withstand the weather, elements and possible corrosion from chemicals in the facility.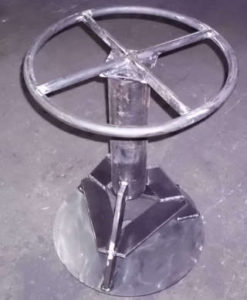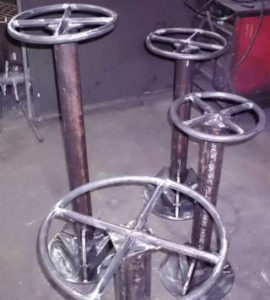 If you have inaccessible valves that require outside rigging to operate or controls that put your employees in dangerous situations, call Riggs for an overview of the benefits that Handwheel Extensions can offer.
---
Riggs Machine & Fabricating – Serving industry in KY, OH and WV for over 45 years!