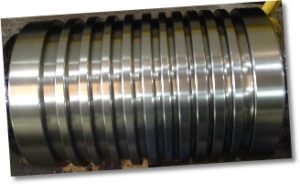 The Heart of the Steel Plant – the Rolls!
Flat rolls, grooved rolls or custom cuts, if the rolls aren't to spec, the final product won't be either.
Not only do bad rolls produce bad products, they can be dangerous to your facility.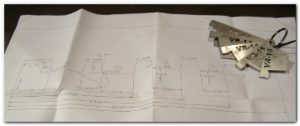 A Pioneer in CNC Roll Turning
Riggs was one of the first shops to use CNC lathes to dress passes in rolls.
This is far superior to the old plunge cutting method. CNC pass cutting gives exacting tolerances and an exceptional finish.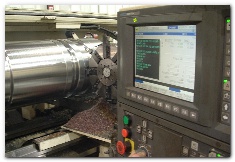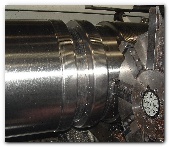 Roll Dressing
Work roll turning, with or without the chocks. Another convenience Riggs offers. Local pickup and delivery is also available.