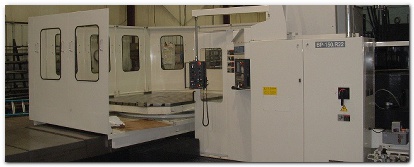 This unit gives us the capability to produce large scale high-precision parts at incredible turn-around times. With its' 160" x 120" x 63" travels and 4th-axis rotary table, this programmable high-end CNC is in a class by itself.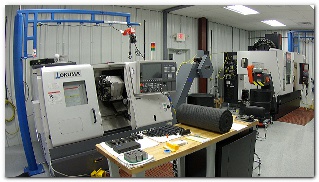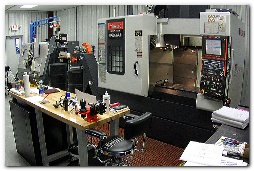 Our stable of CNC units ranging from
the 2-Axis large capacity CNC lathe.